Do you want to learn how to DJ or make music using a laptop?
Music or Lose It is a new urban music project taking place in community centres across Burnley. If you're aged 13 – 25, come along to learn from professional musicians and have a go at a range of digital music making skills. This project is about embracing diversity, expressing yourself and celebrating urban culture. Whether you're into rap, hip-hop, R&B or something else, this project is for you.
The project will be led by professional artists and musicians Leon Akbar, Beki Hughes and Joe Rainbird.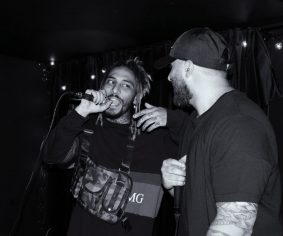 The project is free to take part in and you don't need any experience of music making to take part.
At the end of the project there will be an opportunity to get involved in organising an urban music event in Burnley town centre.
The project will start at Gannow Community Centre (Adamson St, Burnley BB12 6RB) with sessions taking place on Wednesday nights between October and December.
11th Oct
18th Oct
25th Oct
1st Nov
8th Nov
15th Nov
22nd Nov
29th Nov
6th Dec
13th Dec
In January we'll be delivering sessions at West End Community Centre (Venice Street, Burnley, BB11 4BA) on Thursdays nights from 25th January to 28th March. Come along to the taster session on the 18th January to see what it's all about.
If you're aged 13 – 25 and interested in getting involved at either location, contact Jenny on jenny@blazeonline.org.uk.