I'm Hannah. I'm originally from Burnley, where I lived until I went to study Fine Art at Nottingham Trent in 2012. I have been working a portfolio career as an artist and workshop facilitator and have recently moved back up North, where I am now working full time for Blaze as the Programme Producer.
Having been involved with Blaze since 2010 this role is a dream for me as everything has come full circle. I was one of the original 26 young producers that worked on creating the first ever Blaze festival in 2012. As a young person Blaze inspired me, gave me confidence and equipped me with the skills to forge a career in the arts. The festival was where I learnt a lot of events management skills that I still utilise today as well as facilitation through teaching people to knit as part of my Gold Arts Award, pictured below.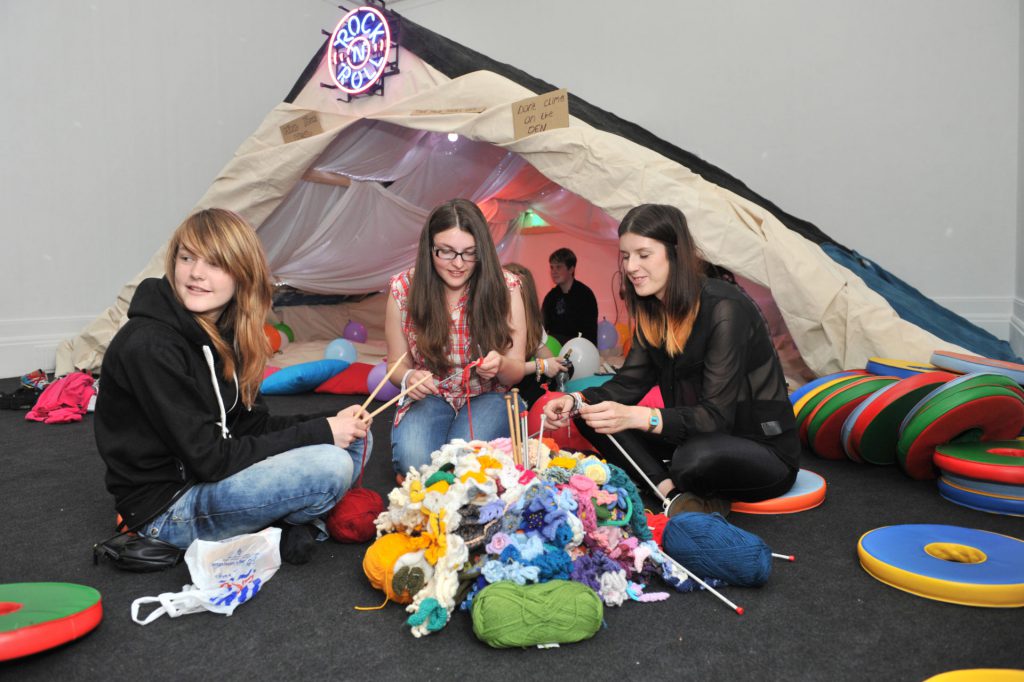 Alongside the festival I had my first paid job in the arts with Blaze when I worked as the Programme Assistant. Those first supported steps into the industry are vital for any young person and I hope that Blaze can continue to offer support to others just starting out in their creative careers. 
In 2016, I began working as a freelancer on The Blaze Transformers project at the Harris. This was a pivotal time for me in realising what I wanted to pursue after university. This was a cool interview process for me too as there were young people from the project on the panel – more organisations need to involve young people when appointing staff. 
Since then I have been lucky enough to work on lots of different Blaze projects. It has been amazing to connect with lots of young people who have amazing ideas and support them in delivering their own events and exhibitions! 
I hope that in my new role,  Blaze will remain relevant and fresh to young people across the North West. I hope that the Blaze programme will empower, support and energise the next generation of creative producers. I'm very excited for the year ahead and to be involved with Blaze Festival 2020 from the other side!  
I want to make sure that Blaze is pioneering youth led work by sharing our work with other organisations and working collaboratively to offer high quality real life experiences you don't get offered in formal education. 
As an artist I like to draw, paint, make sculptures and ceramics and use collage. I like collage because it's so immediate and you can create new original artworks out of existing imagery. I recently had an exhibition in Burnley where I explored local phrases through pottery shown in the image below. I enjoyed combining visuals and text. A lot of the work I made is abstract which means it's open ended for you to interpret however you like.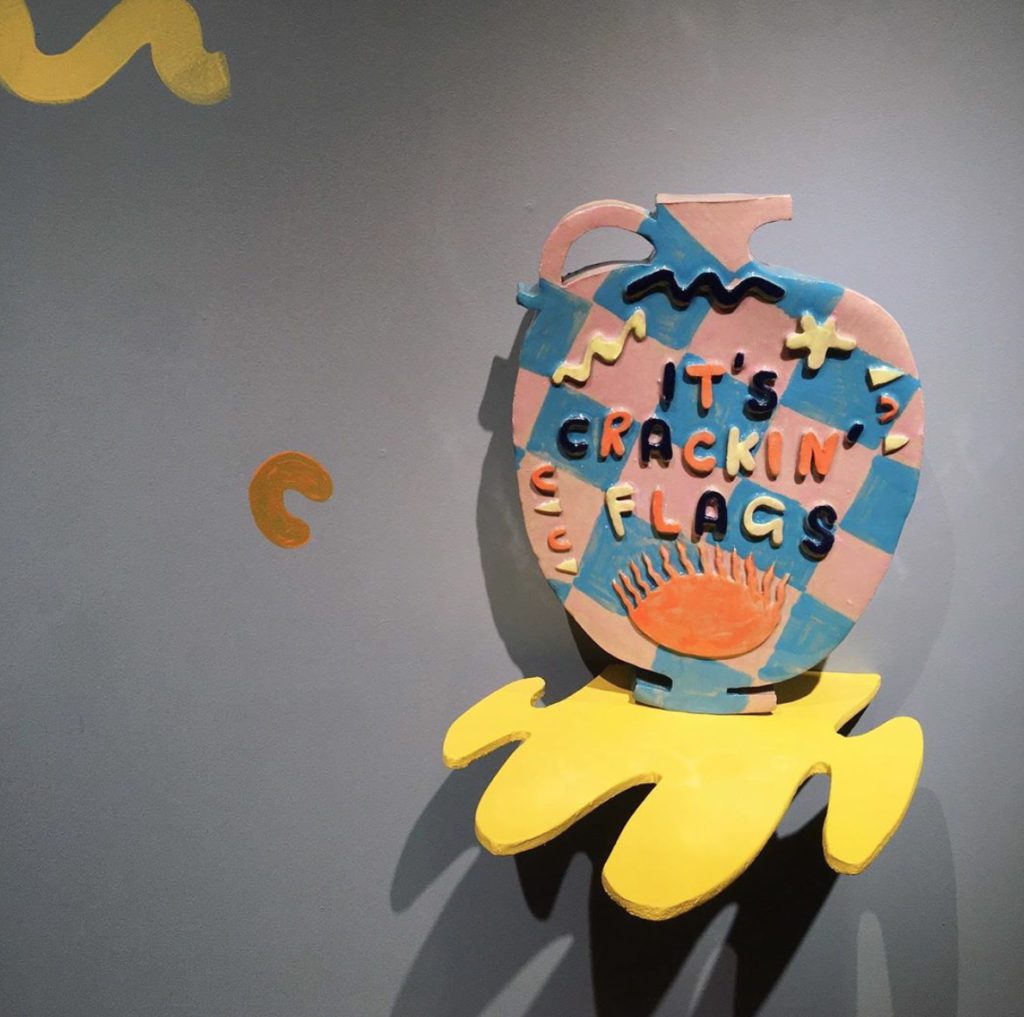 I also make Zines. Zines are self- published low-fi magazines including art, photography, poetry or anything else you want – Collage comes into play here too! I have been co-delivering the Notts Zine Fest for five years and co-founded the Notts Zine library two years ago! I recently was commissioned by Burnley council to create the Zine Machine – which is a portable zine making workshop. Blaze ran an amazing zine project a few years ago and I'm hoping to reignite this work through starting the Burnley Zine Library.
I love music and going to gigs, lots of genres but specifically Northern Soul – I grew up with it and love the whole culture that still surrounds it this day. I sometimes play vinyl out for others to dance to and I co-host a monthly radio show on Citybeatradio.co.uk. Check it out to hear me spinning some soulful records!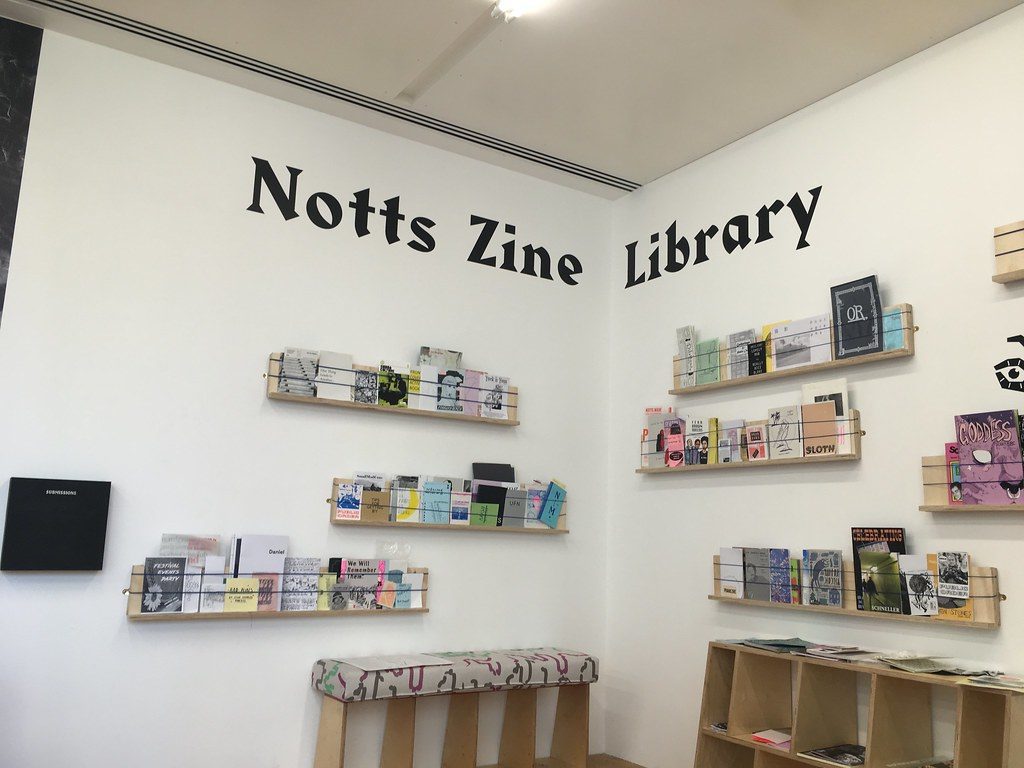 I am very much looking forward to meeting lots of new people and working on ambitious collaborative projects! If you want to say hello, have an idea or tell me something Blaze needs to get involved with – Drop me a line at hannah@blazeonline.org.uk.