We've all had a lot to deal with over the past two years and the Covid 19 pandemic has left many of us feeling isolated and anxious about the future. Thanks to funding from Community Foundations for Lancashire we've been able to deliver a project called Create Carefree which brought young people in Burnley and Chorley together to relax and reconnect whilst doing something creative.
The project began in August in Thompson Park, Burnley. We took over the Pavilion for a week and worked with different artists to deliver a variety of workshops from photography and drawing to spin painting and poetry. The sunny weather meant that we could deliver activities outside and invite passers by to join in. Connecting with others is an important part of wellbeing.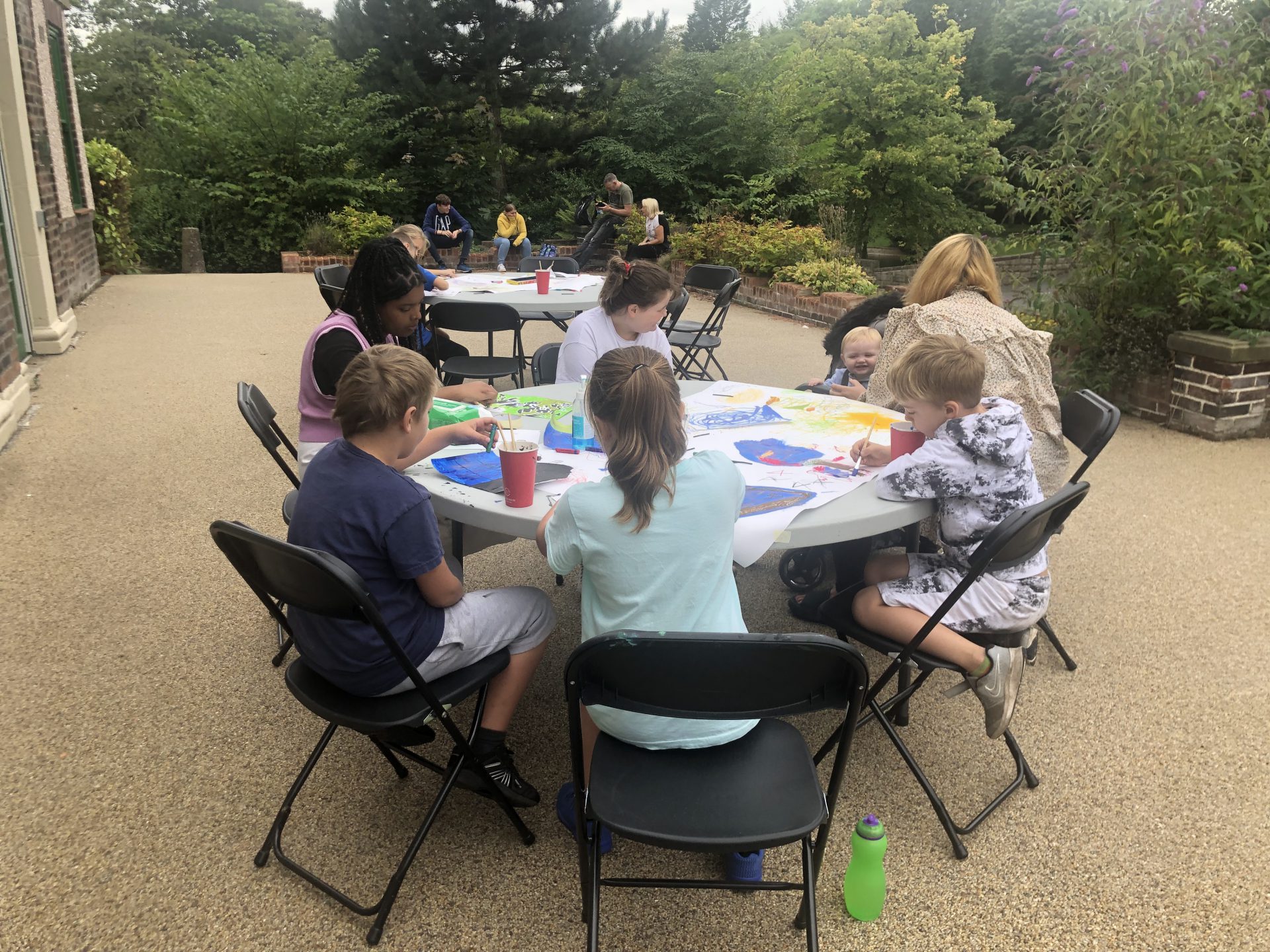 Many of the people who attended the workshops had never done anything like it before. Taking part in something new can be nerve-wracking but setting yourself challenges and learning new things can help us feel good about ourselves. We were so pleased to read feedback like this at the end of the sessions:
'I was super nervous about attending but I would sign up to another one without hesitation, the hosts were really nice and welcoming… I have quite severe anxiety and this has helped me overcome a part of it. Thank you!' Participant in Photography Workshop.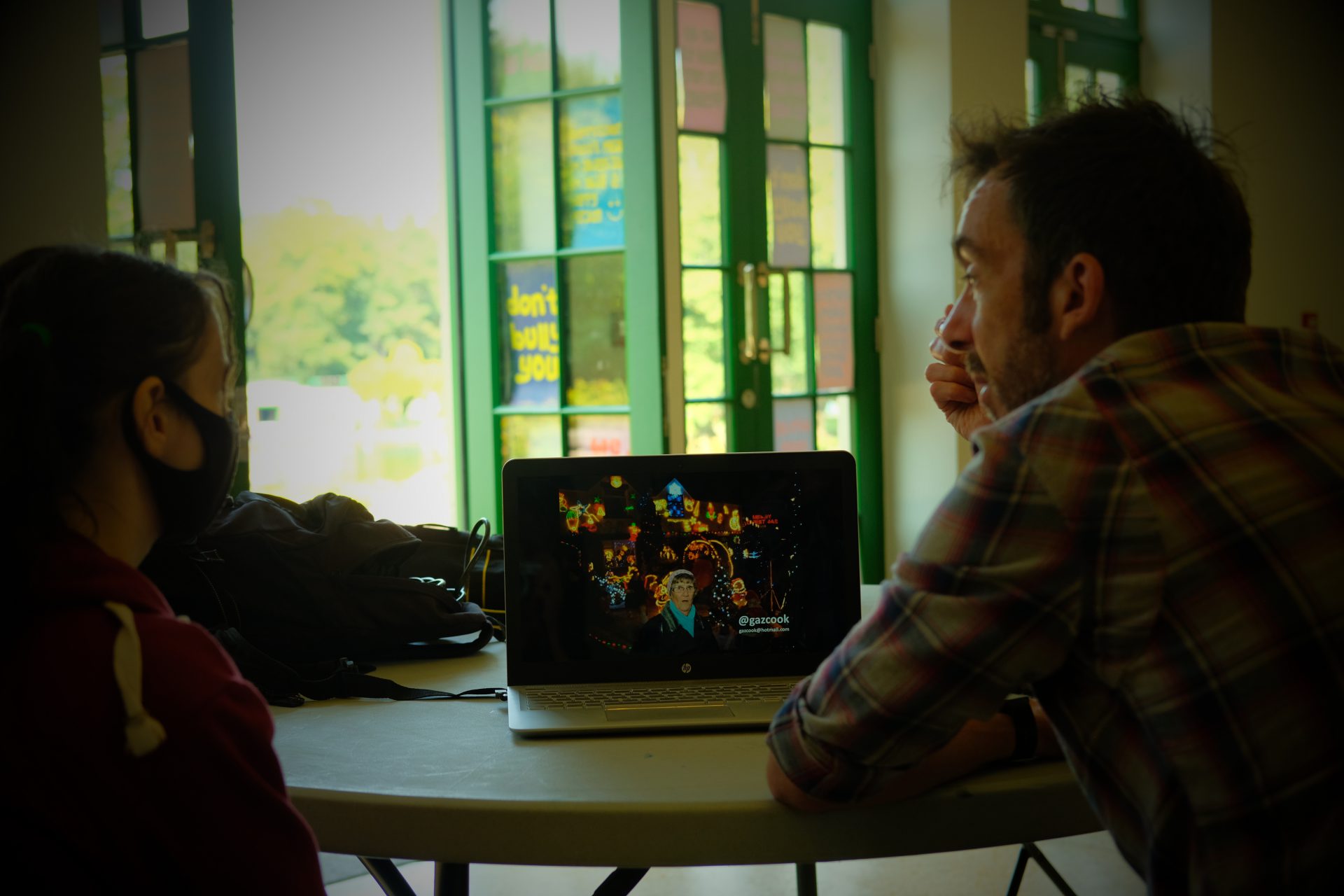 Lockdown took its toll on the creative industries and adverts suggesting a ballet dancer could retrain in cyber left many young people feeling pessimistic about pursuing a creative career. Through Create Carefree we connected young creatives with creative professionals who could give advice about careers in arts and culture. Did you know that giving can be a great way to look after your wellbeing. People who show a greater interest in helping others are more likely to rate themselves as happy.
On a very cold and wet Saturday in early October we went to Blackpool with a group of students from Burnley College to visit different cultural venues, meet artists and see lots of art. At Abingdon Studios we met artists Tina Dempsey and Garth Evans who showed us around the exhibition space and their studios. We then went over to The Grundy to see Dan Chan's work before heading to The Old Electric where we took part in a collage workshop with Tina. We spent the afternoon braving the rain to explore Blackpool's public art and see the famous Art BnB. Even when the weather is bad, getting out and about can lift our mood and give us inspiration.
For the final part of the project we went to Chorley and delivered two workshops for young people living in supported accommodation. Everyone enjoyed learning how to do Ebru marbling and found the process fun and relaxing. Taking time to do something slowly and being aware of your surroundings is another great way to improve your wellbeing. We loved watching the patterns emerge on the surface of the water as people created their own designs.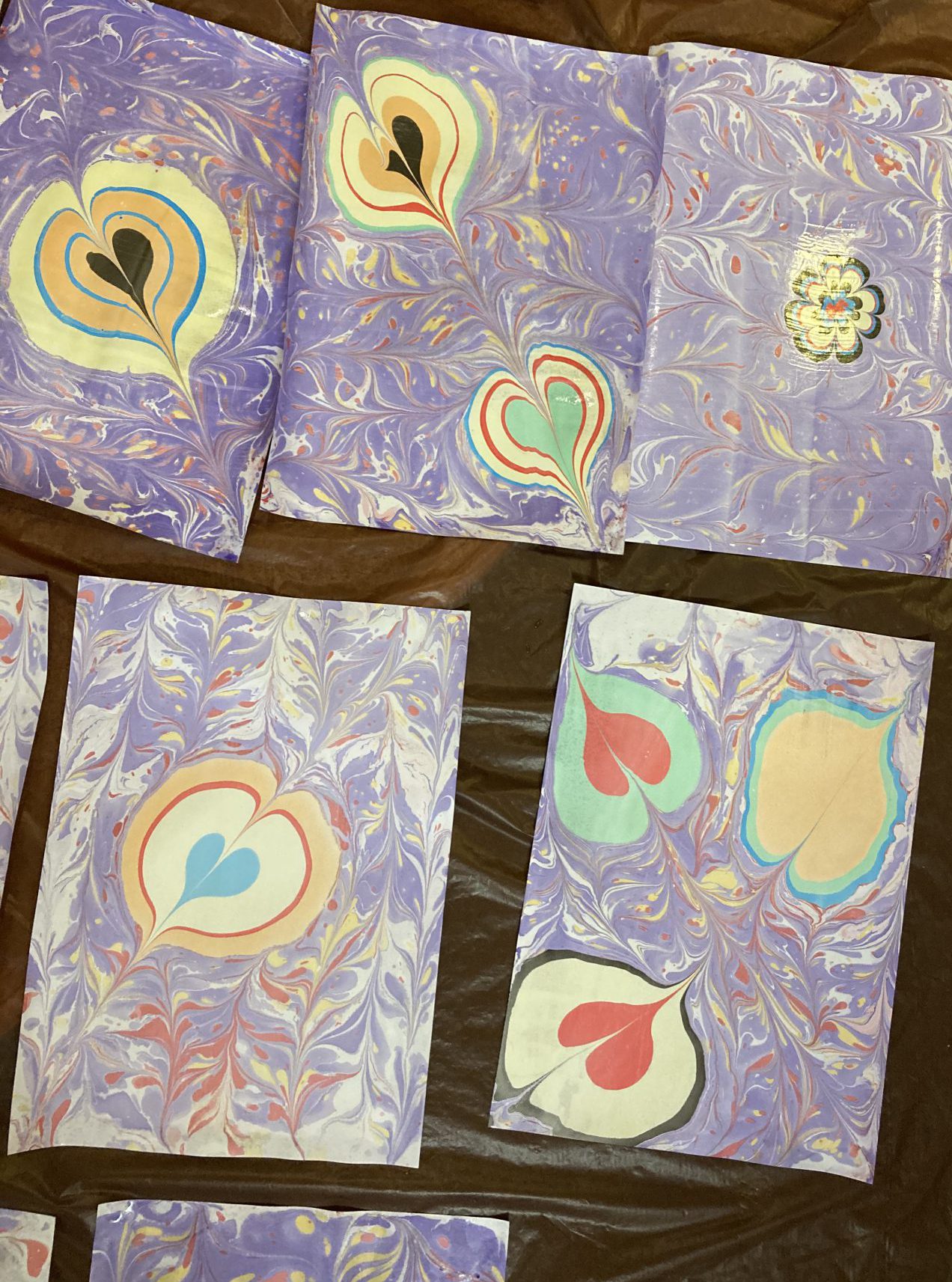 This project might be over but there's plenty of ways you can improve your wellbeing through:
Connecting with others.
Taking notice of things around you.
Giving to others.
Keeping learning.
Being active.
Doing creative activities
Keep following us on social media or sign up to our newsletter to hear about future projects like this one.